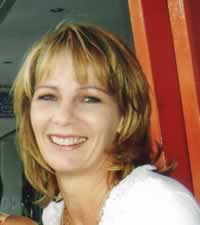 Donna (nee Halloran) Gilbert was a Wiggles dancer from the 90's. Her daughters, Cassandra Halloran and Jessica Halloran appeared in the early Wiggles videos from 1995-2000. Her sister, Leanne Halloran was the choreographer for The Wiggles in the early day from 1995-2001. Her sister, Judy Halloran was the assistant for The Wiggles in the early day. In 1977, she and her sister Leanne founded the Halloran School of Dance that was used in the early Wiggles seasons.
She visited The Wiggles again 14 years later in early 2015 and is now a grandmother and a great aunt.
Character Roles
Gallery
Ad blocker interference detected!
Wikia is a free-to-use site that makes money from advertising. We have a modified experience for viewers using ad blockers

Wikia is not accessible if you've made further modifications. Remove the custom ad blocker rule(s) and the page will load as expected.