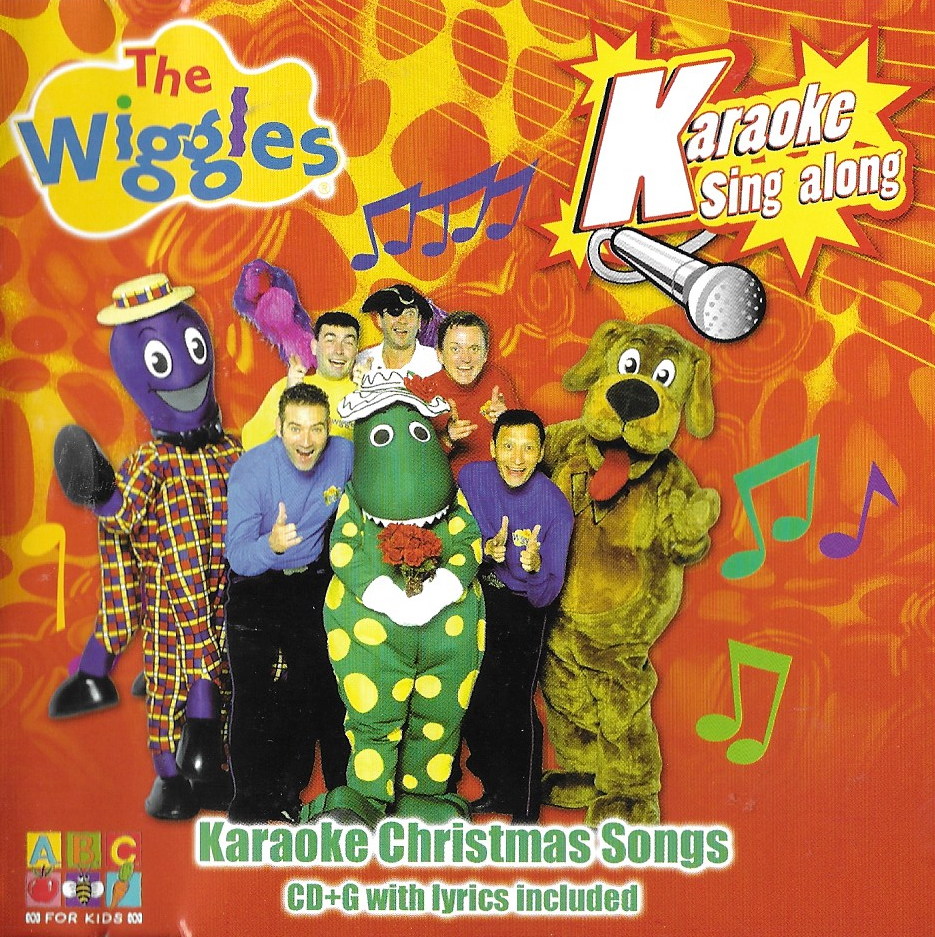 "Karaoke Christmas Songs" is The Wiggles' karaoke album which only features Christmas songs. It was released on the 17th of November, 2005.
Tracklist
Go Santa Go (Karaoke)
Unto Us, This Holy Night (Karaoke)
Here Come the Reindeer (Karaoke)
Away in a Manger (Karaoke)
Rockin' Santa! (Karaoke)
Wiggly Medley (Karaoke)
Dorothy's Christmas Roses (Karaoke)
O Come All Ye Faithful (Karaoke)
It's a Christmas Party On The Goodship Feathersword (Karaoke)
Noche De Paz (Silent Night) (Karaoke)
Musicians
Trivia
This is the first Australian wiggles album to feature the Wiggly Christmas Medley that appeared in The Wiggly Big Show which was only released here in Australia.
The title is named after the lyrics of the "Rockin' Santa!" song.
Wiggly Christmas Medley debuts in this karaoke album.
The instrumental track of Wiggly Christmas Medley is heard on The Wiggly Big Show.
Ad blocker interference detected!
Wikia is a free-to-use site that makes money from advertising. We have a modified experience for viewers using ad blockers

Wikia is not accessible if you've made further modifications. Remove the custom ad blocker rule(s) and the page will load as expected.