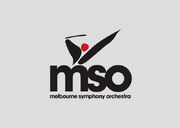 The Melbourne Symphony Orchestra (MSO) is an orchestra based in Melbourne, Australia. It has 100 permanent musicians. Melbourne has the longest continuous history of orchestral music of any Australian city and the MSO is the oldest professional orchestra in Australia. The MSO performs to more than 250,000 people in Melbourne and regional Victoria in over 150 concerts a year.
Following integration with the Melbourne Chorale in 2008, the Orchestra has responsibility for its own choir, the MSO Chorus.
The orchestra relies on funding by the Victorian State Government through Arts Victoria, Department of Premier and Cabinet and the Federal government through the Australia Council and support from private corporations and donors. It is supported by Symphony Services International.
The Wiggles visit the orchestra in The Wiggles Meet the Orchestra.
Ad blocker interference detected!
Wikia is a free-to-use site that makes money from advertising. We have a modified experience for viewers using ad blockers

Wikia is not accessible if you've made further modifications. Remove the custom ad blocker rule(s) and the page will load as expected.