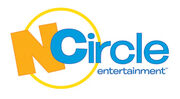 NCircle Entertainment is a company that owned DVD distribution rights to PBS Kids Sprout, and Nick Jr. shows (including The Wiggles from 2011-2015), as well as older shows like Super Mario Brothers in the US.
NCircle's distribution of Wiggles videos began in 2011 with It's Always Christmas With You, and ended with Wiggle House in 2015, when NCircle's DVD distribution rights for Wiggles DVDs expired and they chose to not renew the deal.
Wiggles Videos Distributed by NCircle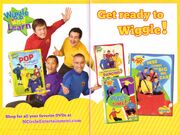 DVD Releases
Videos distributed through iTunes
Note: Videos marked with an asterisk (*) are no longer available for purchase on iTunes.
Ad blocker interference detected!
Wikia is a free-to-use site that makes money from advertising. We have a modified experience for viewers using ad blockers

Wikia is not accessible if you've made further modifications. Remove the custom ad blocker rule(s) and the page will load as expected.