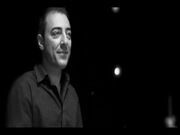 Steve Pace is a drummer who first worked at the Wiggles in 2007. He also did the songs on The Field Brothers' 1964 CD. He lives in New York City. He was the drummer for a Song called I Drive the Big Red Car which was suppose to appear in the Getting Strong! album but got removed and put in to the You Make Me Feel Like Dancing album & video.
Trivia
Gallery
Ad blocker interference detected!
Wikia is a free-to-use site that makes money from advertising. We have a modified experience for viewers using ad blockers

Wikia is not accessible if you've made further modifications. Remove the custom ad blocker rule(s) and the page will load as expected.