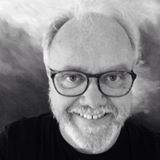 Tony Gardner is one of The Wiggles musicians. He is most commonly known for playing piano and keyboards in The Wiggly Orchestra in the 2005 release LIVE! Hot Potatoes.
Song Credits
Overture - Piano
Toot Toot, Chugga Chugga, Big Red Car - Piano
Rock-a-Bye Your Bear - Piano
D-O-R-O-T-H-Y My Favorite Dinosaur - Piano
Can You (Point Your Fingers and Do the Twist?) - Piano
Play Your Guitar with Murray - Piano
The Monkey Dance - Piano
We're Dancing with Wags the Dog - Piano
Here Come the Reindeer - Piano
Fruit Salad - Piano
Captain Feathersword Fell Asleep on his Pirate Ship (Quack Quack) - Piano
Hot Potato - Piano
Wiggly Christmas Medley - Piano
Farewell - Piano
Ad blocker interference detected!
Wikia is a free-to-use site that makes money from advertising. We have a modified experience for viewers using ad blockers

Wikia is not accessible if you've made further modifications. Remove the custom ad blocker rule(s) and the page will load as expected.