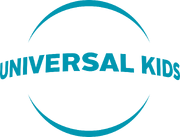 Universal Kids (formerly known as PBS Kids Sprout and Sprout) is a 24-hour preschool channel that The Wiggles have been a part of since 2009. On the first week of their welcome to Sprout, a new early morning programming block, Wiggly Waffle, premiered with all the Wiggles TV series' premieres. It featured Sam Wiggle as the Yellow Wiggle. Wiggly Waffle ran from 6am to 9am each weekday. All their TV shows air at 4:30 pm ET on the Sprout Sharing Show. They also guest starred on the Sunny Side Up Show (including Captain Feathersword sometime). In September 2012, with the return of Greg Wiggle, Greg guest starred along with the other Wiggles to sing a few songs. They also launched a new song called Sprout Around the Clock to promote their first week on Sprout, and introduced a new character from the Wiggly Waffle block, Juicebox Pick. The new generation Wiggles were introduced in 2013 when the "PBS Kids" was dropped from the channel's name, and starred on the Sunny Side Up Show and sang their new song, Do the Propeller! and played a guessing game about the colored shirts. Lachy references his shirt's color as the color of Barney. Around 2015 before the new design of Sprout, they left Sprout and returned in summer 2017, still remaining on the block as part of Universal Kids. Currently, Universal Kids airs both seasons of Ready, Steady, Wiggle! and episodes of Wiggle Wiggle Wiggle!.
Times The Wiggles are currently shown on Universal Kids
Ready, Steady, Wiggle!
Weekdays and Weekends
Wiggle Wiggle Wiggle!
Weekdays
Weekends
Gallery
Links
Wiggle Wiggle Wiggle!